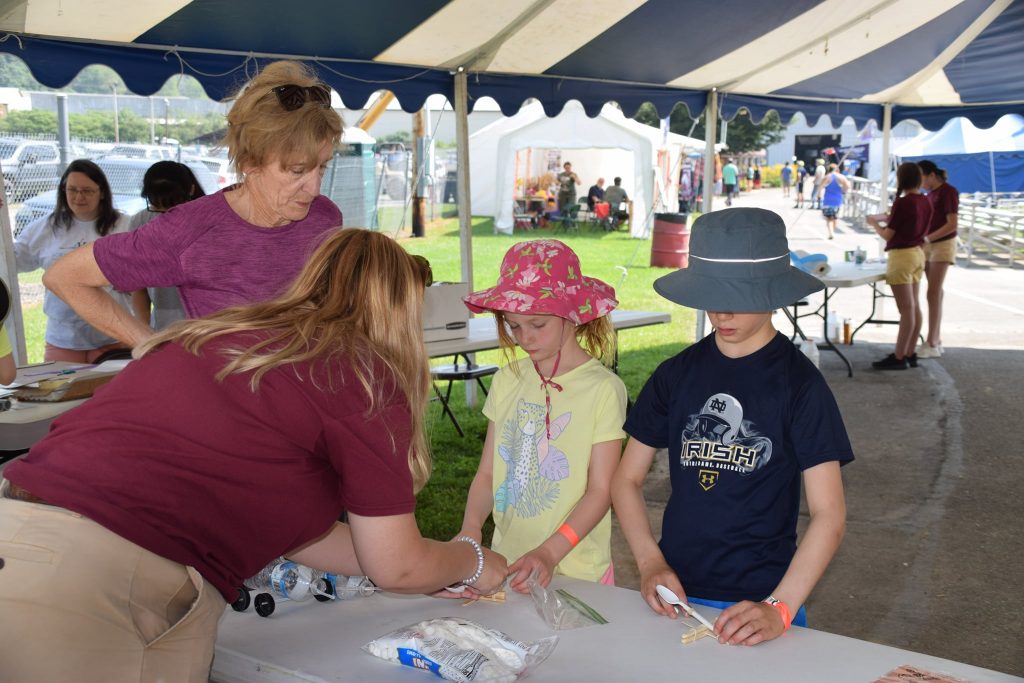 Lower Meadow Large Tent

Free with Gate Admission
Join the Troy Fair Junior Board Monday July 26th, 2021 in the Lower Meadow big tent for a day full of academic fun! With activities like slime making, car building, air plane challenges, and etc, it's going to be hard to keep the family away! Not to mention our awesome STEM demos from local organizations! We can't wait to see you there!
Located under the Large Tent in the Lower Meadow on Monday, July 26th.
 
Interested in Science? How about Technology, Engineering, or Math?
STEM combines all of these exciting fields to create an interactive, innovative experience for anyone curious about how the world works! STEM Day welcomes fairgoers of all ages to come and explore this interdisciplinary approach to innovation. The event will feature various hands-on STEM activities throughout the day, so come join the fun, build something great, and learn something new!
Interested in being a vendor? Contact us at 570-297-3648 or email info@troyfair.com.
Welch Insurance LLC
Crystal Springs Inn and Suites
The Clothing Store