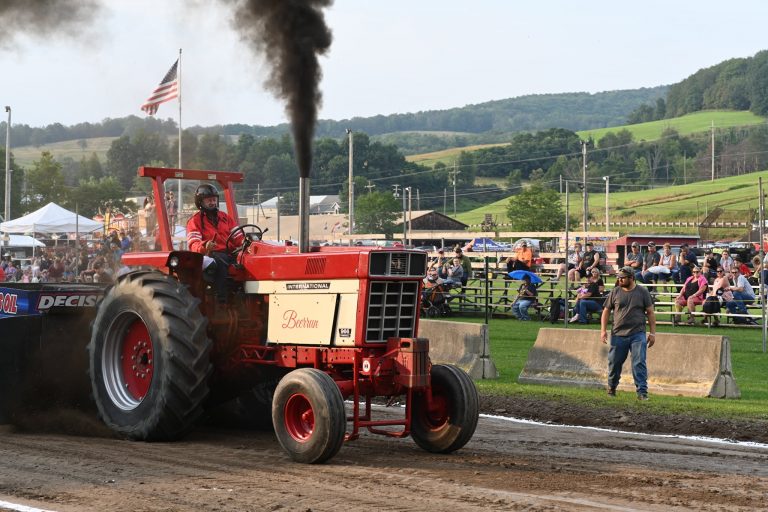 Tuesday 6:30 PM
July 26th
Prices starting at:
$10 Adults
$6 Children


*Gate Admission Not Included
Tuesday Night Tractor Pulls- July 26 @ 6:30PM (Purse):
Pre-Sale Prices: $10 Adult, $6 Child (after 7/22, $12 Adult, $8 Child)
10,500 Hot Stock Tractors (Snyder County Sanctioned Class)
Antique 5,500 Small Tire (15.5 x 38 maximum)
Super Farm Stock/ Light Pro Stock 9000#
466 Hot Stock Tractors
See Applications and Registration forms for Rules and Regulations on Forms & Files page.
***Participants MUST enter Gate 1 and stage in Lot 1B located behind Skate Zone.***
*Trackside seating has bleachers with access to pits.